The truth is that gum disease really is a big deal. Recent studies have linked this chronic infection to a number of serious systemic health conditions, including heart disease and diabetes. This connection is now known as the "oral-systemic link."

You've probably been hearing more and more stories about gum disease (or gingivitis) in the news lately and wondered why we're all so focused on what seems like such a small part of your body – your gums.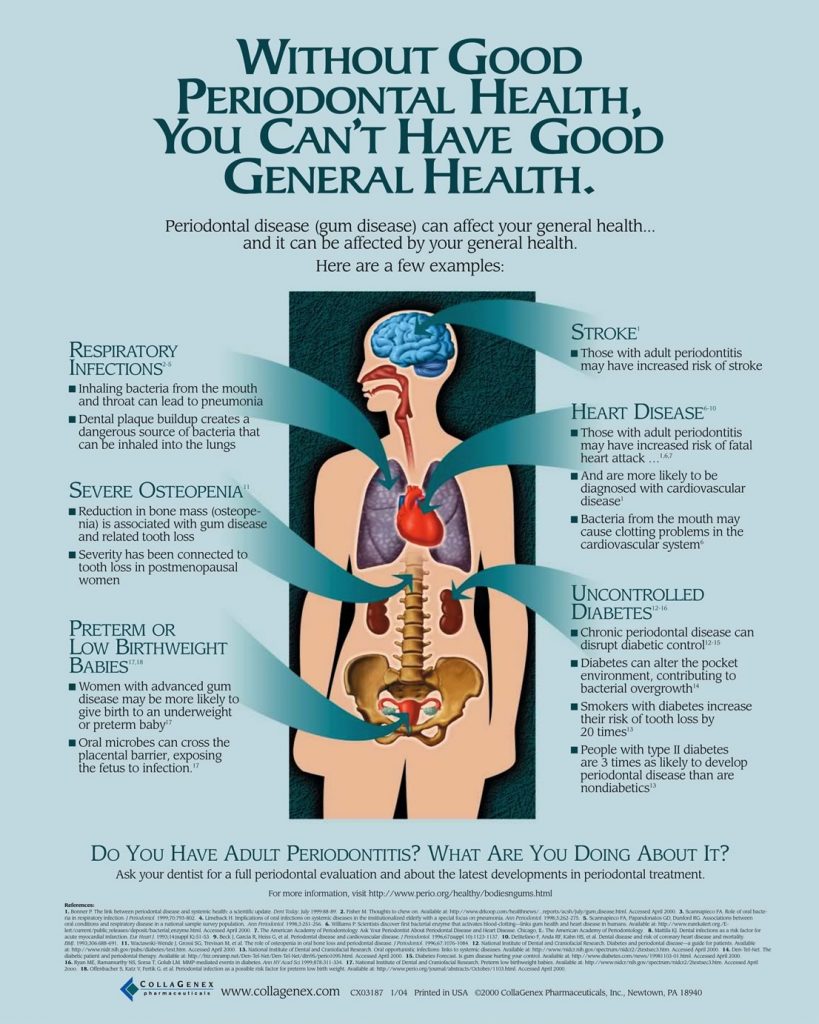 Here are some statistics you should know about gum disease:
• According to CDC, half of all Canadian adults have some form of gum disease.
• By the time people reach age 65, this number climbs up to more than 70%.
• Periodontal disease affects women more often than men.
• The highest gingivitis rates are found in those who smoke, those who live below the poverty line, and those who never graduated high school.
As gingivitis progresses, your gums recede from your teeth, creating pockets where bacteria like to hide. These bacteria cause infection and destroy your gum tissue and your periodontal bone. In time, your teeth will become loose, and if your periodontal disease is not treated, you will lose your teeth.
Gum disease really is serious, but it can be prevented, and if you already have it, it can be stopped.
Schedule your next hygiene appointment with us today.